SoundCloud / Xbox One App
The SoundCloud app is now available on Xbox One. To get started, visit the Windows Store on Xbox and add the SoundCloud app.
The Xbox One app offers many of the traditional features of Library, Discovery, and Search. We are excited to add more features as we go forward. Currently, the app's features include:
* Library: Liked tracks, playlists, albums, and quick access to content through recently player
* Discover: Stream, Charts, and our brand new feature, The Upload
* Search: Access to the ever improving search functionality with top results
* Sign in: A seamless activation mechanism for Xbox by signing in on another device.
* Cortana: Users can also utilize Xbox's live assistant, Cortana, to activate voice control in the background of the game to easily skip or play tracks.
* A Shuffle button in the player
* A context menu for options such as Go to profile
* A start screen playlist so you can get a glimpse of SC before signing in

To pair your SoundCloud account :
Open the SoundCloud app on Xbox. You will see a code to enter on your mobile device.
Open your mobile browser on your device and head to soundcloud.com/activate.
On iOS: Open the link directly in the app. You will need to have the latest version of the SoundCloud app downloaded on your mobile device and already be signed in to your SoundCloud account to pair your account on Xbox- you can then enter the code displayed on your Xbox screen
On Android: open the link in your mobile browser. Make sure you're already signed into your SoundCloud account: you will be prompted to a page to enter your code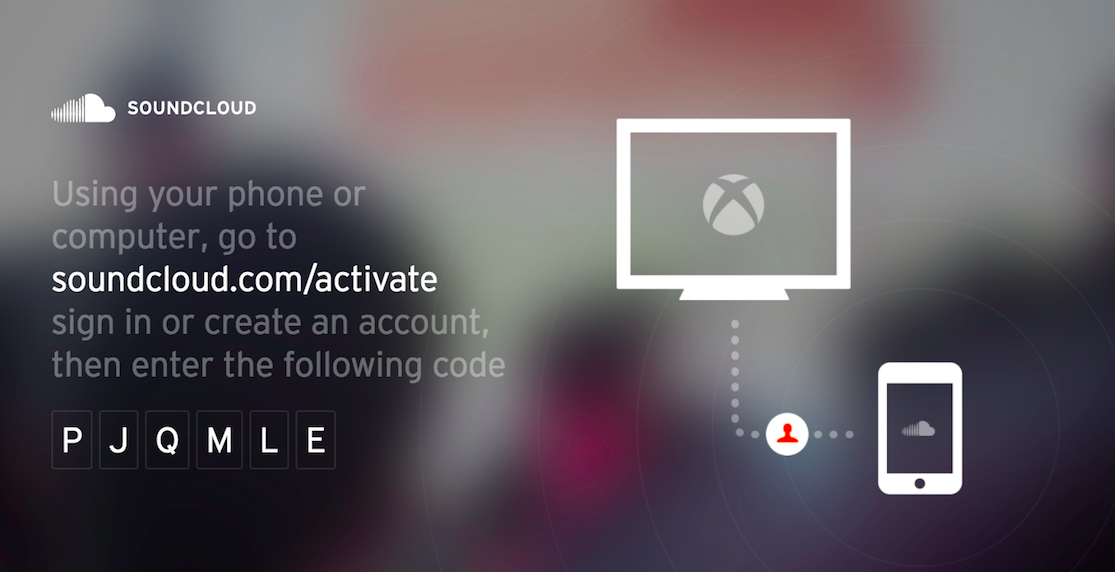 This app is available in all territories, but Go+ subscribers will have access to the full catalogue only where Go/Go+ plans are available for purchase. Free users will not be able to upgrade through the app right now, but can use the app without a Go subscription. We will not have any download functionality for the time being.
As the app is still in Beta mode, you could experience some issues and missing features but hopefully general improvements will be made in the future.
Was this article helpful?
●
●
34869 out of 65524 found this helpful