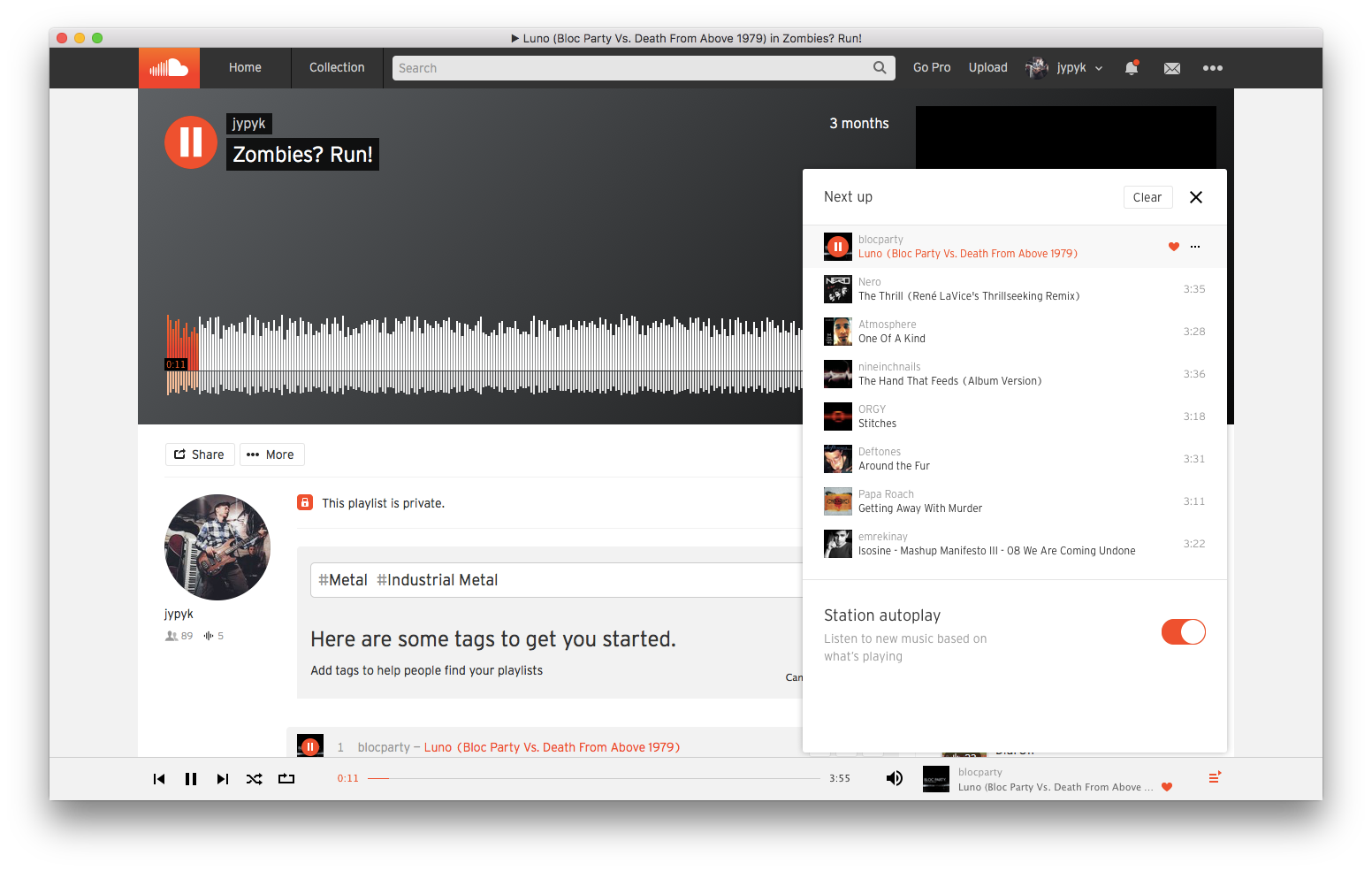 How does it work?

Next up adds functionality to the player in your web browser.
See what's coming up next
Reorder items in the queue (and remove them)
Add to the queue from elsewhere around soundcloud.com
Full set of shuffle & repeat modes (beyond existing repeat-one toggle)
Autoplay Station
If you've been queueing up tracks in your Next Up, you can disable Station Autoplay to prevent any additional, related tracks from being added to the queue.