Enable or disable Offline Listening
As you build your audience on SoundCloud, making your tracks available for offline listening is a great way to increase your plays and deepen your relationship with your fans. Offline listening is a feature of SoundCloud Go.

Individual tracks
You can control availability of your track for offline listening through your track's edit page in the Permissions tab. If you disable availability for offline listening, your track will only be playable when your listener is online through the SoundCloud website, apps, or embeds.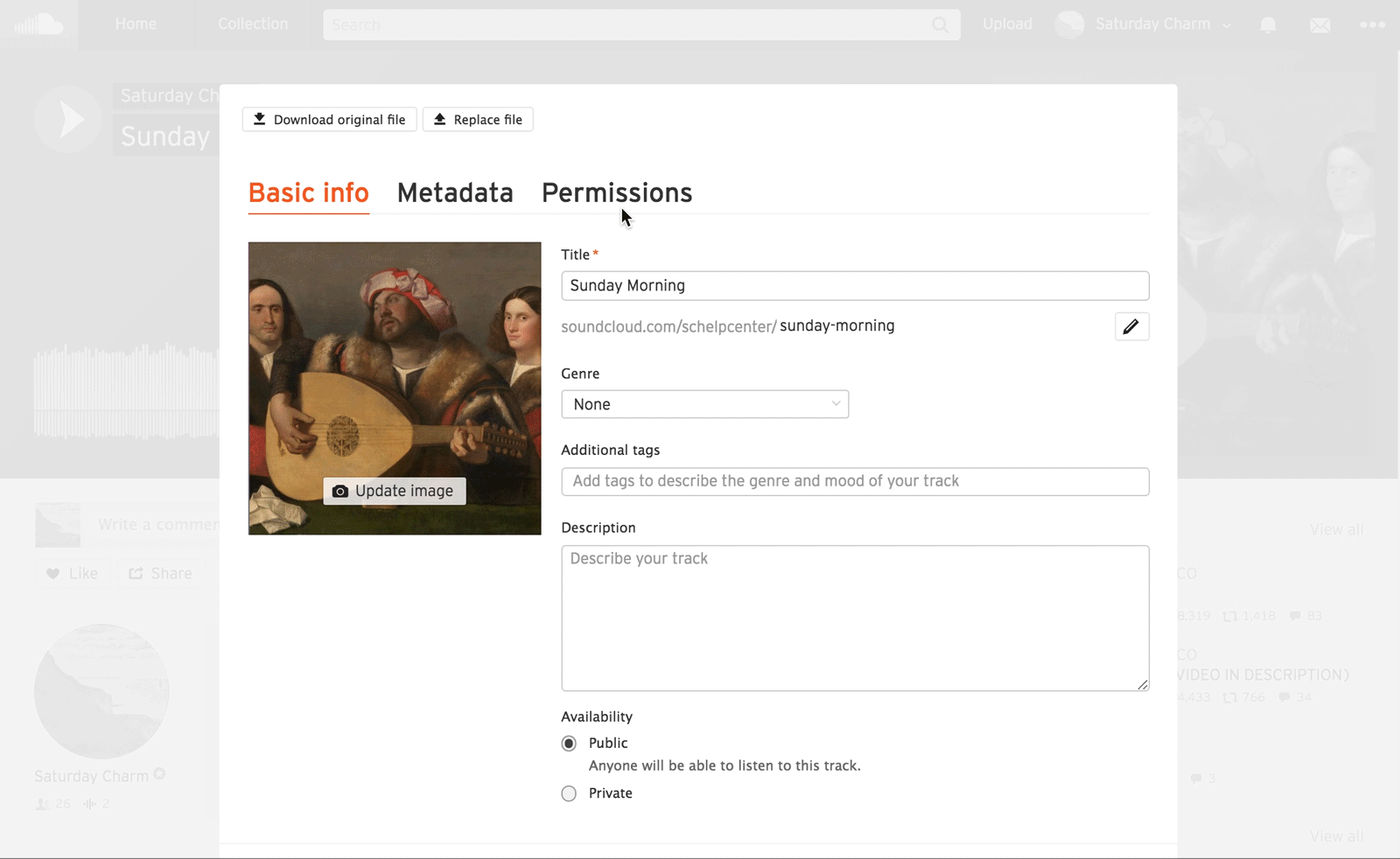 Multiple tracks
You can control availability for offline listening for multiple tracks through your Tracks page.
Click on the tracks you would like to change the settings for, click Edit Tracks and choose Permissions from the drop-down: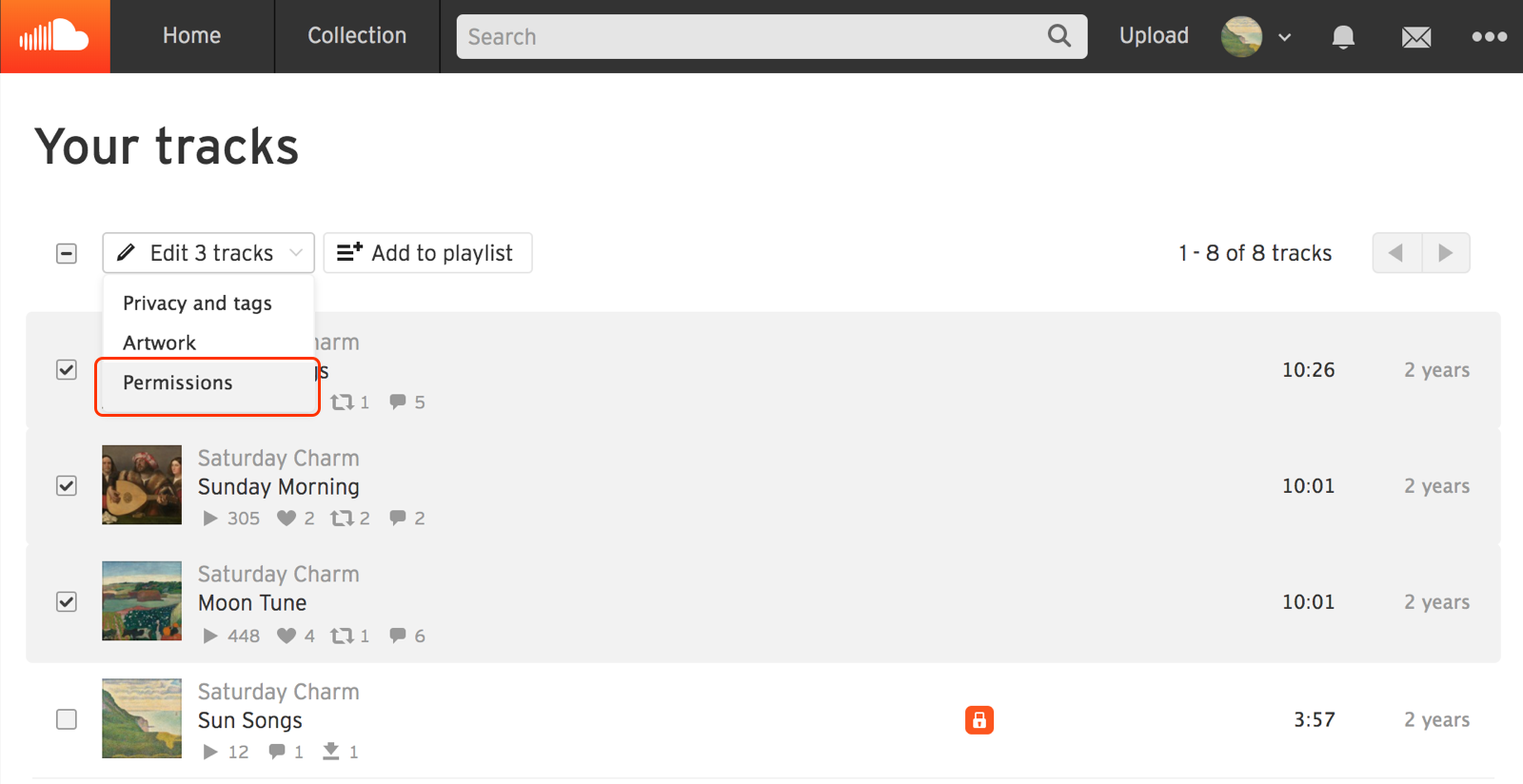 Was this article helpful?
●
●
91 out of 375 found this helpful