Country and city Insights
With a Pro Unlimited plan, you can dig deep and see which countries and cities are playing your tracks the most. We show the top 50 countries for any time period that you choose.
Plan your next tour, release strategy, and get better at connecting with your fanbase, by knowing exactly where they are!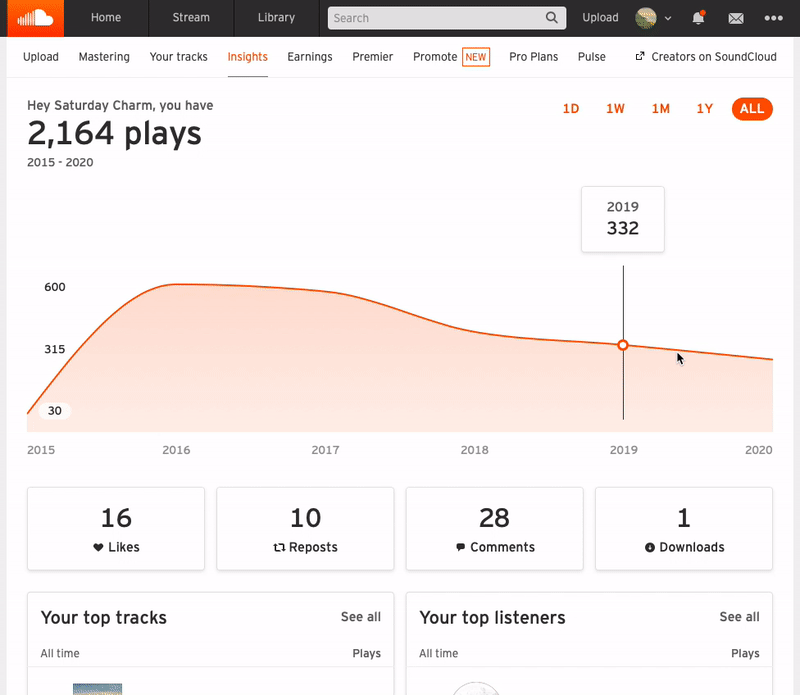 Was this article helpful?
●
●
93 out of 216 found this helpful