Getting started on the Insights Overview page
To view your account's insights, go to Insights in the drop-down menu below your avatar on your top navigation bar.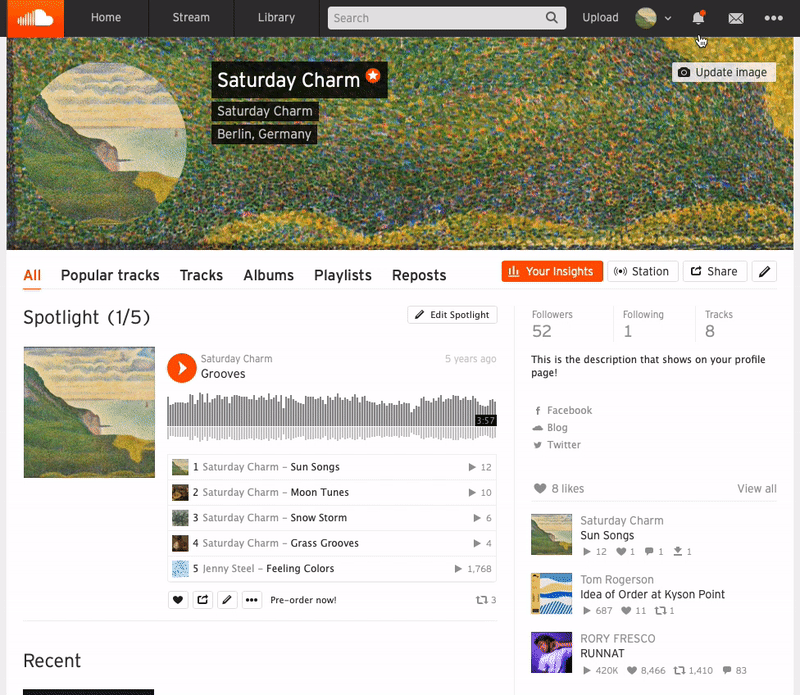 Or click on "Insights" on your profile page: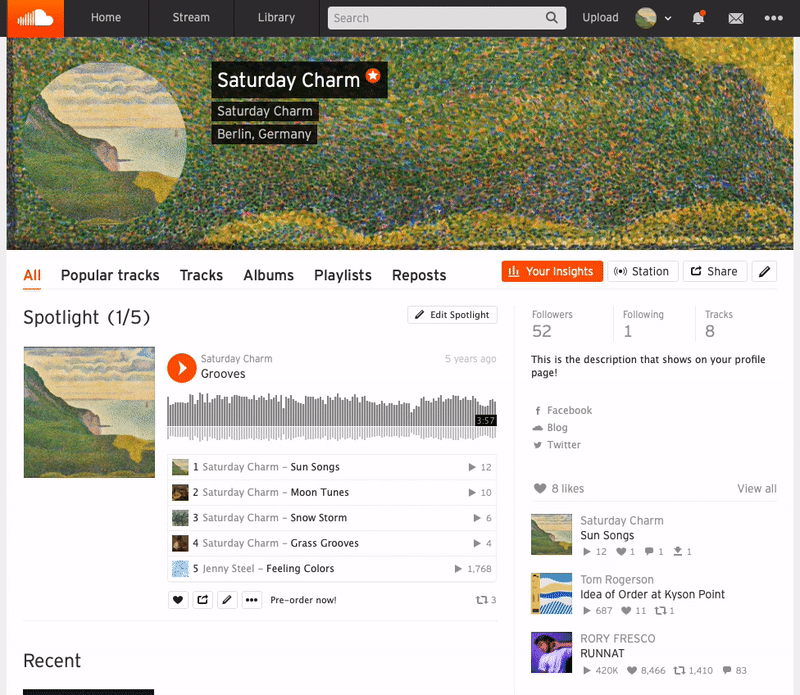 When viewing the insights for your account, you'll see a graph showing activity over time. Along the top of the graph, you will see a breakdown of plays, likes, comments, re-posts and downloads. Automatically, you will be shown activity from the last 7 days when you land on your Insights Overview page. The graph highlights the 5 most popular tracks for the currently selected action, in the currently viewed timeframe. Remaining activity is displayed in grey, and marked as 'Others'.
Hovering over the graph will provide more granular information and totals for each day.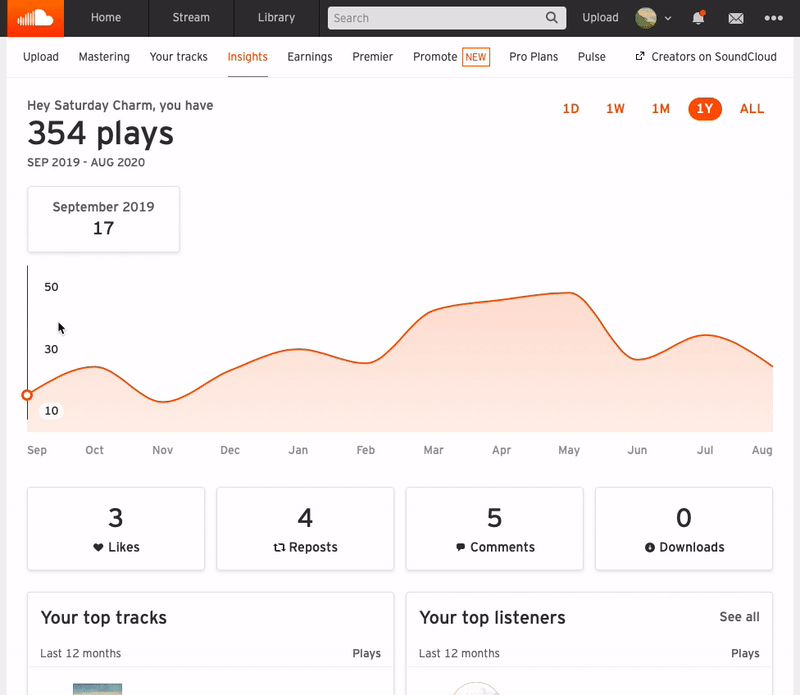 Changing your date range
Review your account and track activity over a specific time period by using the date picker on the top right hand of the page. Narrow down your overview to a certain day or expand the selection to show your performance over a week, month or an entire year.

Was this article helpful?
●
●
35 out of 111 found this helpful