To view your account's stats, go to Stats in the drop-down menu below your avatar on your top navigation bar.





When viewing the stats for your account, you'll see a split bar chart, showing activity over time. Along the top of the bar chart, you will see a breakdown of plays, likes, comments, re-posts and downloads. Automatically, you will be shown activity from the last 7 days when you land on your Stats Overview page. The bar chart highlights the 5 most popular tracks for the currently selected action, in the currently viewed timeframe. Remaining activity is displayed in grey, and marked as 'Others'.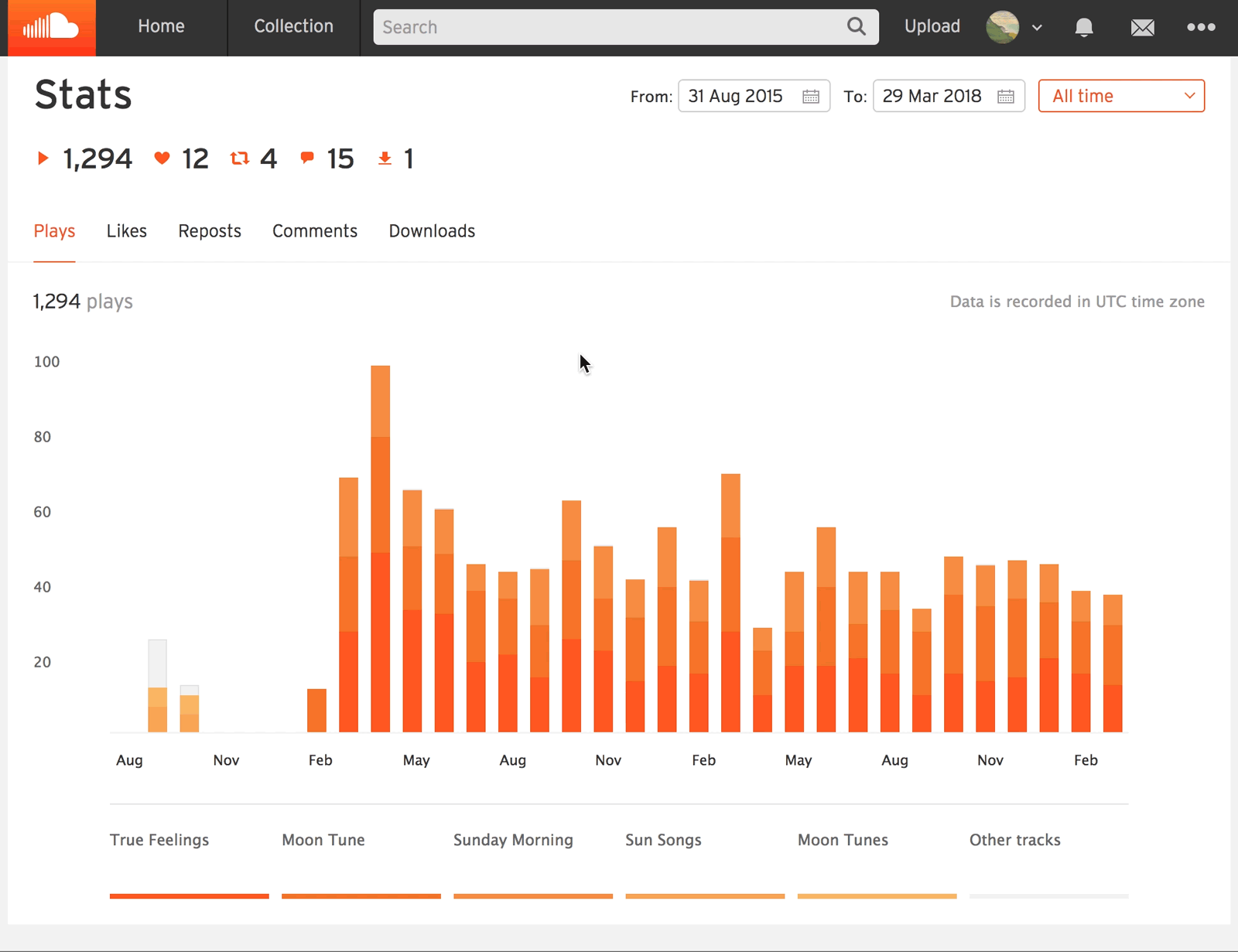 Hovering over the graph will provide more granular information, and provide totals for each day. If you want to filter your view so that only stats for a specific track are displayed, click on the track title and you'll see a line graph plotting activity over time.

Changing your date range
Review your account and track activity over a specific time period by using the date picker on the top right hand of the page. Narrow down your overview to a certain day or expand the selection to show your performance over a week, month or an entire year. Customize a time period to coincide with your release or campaign cycles to see how any track or artist performed on SoundCloud.

Review an individual track
Click on any one of your tracks and select the 'All time' option for a detailed look at the lifetime of your track. Analyzing the entire lifetime of a track or taking a deeper dive around key moments within a campaign is a great way to help you make informed decisions in future campaigns.