The HTML5 embedded player
The HTML5 player is available to you as a customizable option to share your tracks and playlists. With this player you can:
Edit the color of your play button
Scale the size of the player
If you are a Next Pro member, you also have the option to:
Show or hide comments
Show or hide recommended tracks
When you click the 'Share' button underneath your track or playlist's waveform, go to the Embed tab and select the second player: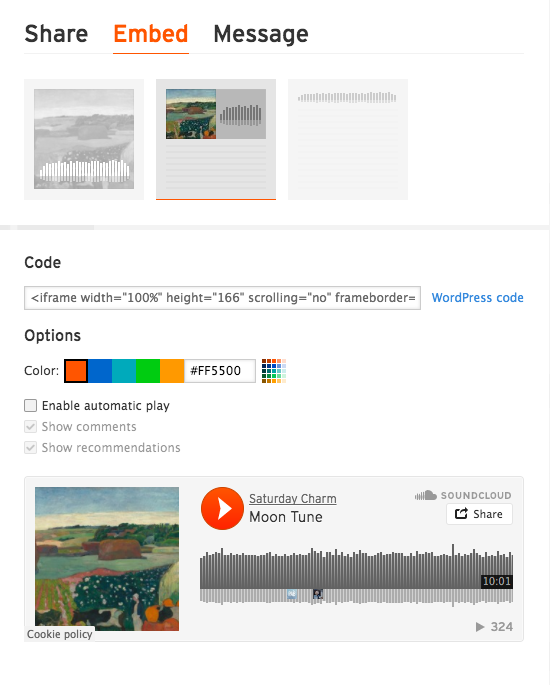 Still need help? File a ticket.
Was this article helpful?
●
●
108 out of 379 found this helpful