Profile image and header
How do I change my profile image?
You can add or change your profile image either directly on your profile page, or through your profile edit page using your computer.


Scroll over the current image, and click 'Update image'. From there, choose the file saved on your computer and click 'Save'. Profile avatars are circular in order to differentiate from track and playlist artwork.
We accept any images up to 2mb in size. For the best results, we recommend uploading a .jpg or .png of at least 1000 pixels x 1000 pixels. Once you have selected an image to upload you have the option to drag the image left or right or to zoom in and out of the image in the circle.
Changing your profile image on iOS or Android
On your SoundCloud application, you can change your Profile image by following these steps:
1. Go to home page to go to your collection page by tapping the icon on the lower right corner of the home page
2. Tap "your profile"
3. Tap the 3 dots on the upper right corner
4. Tap "edit profile" and then your profile image
5. Select the image you would like to upload and save
iOS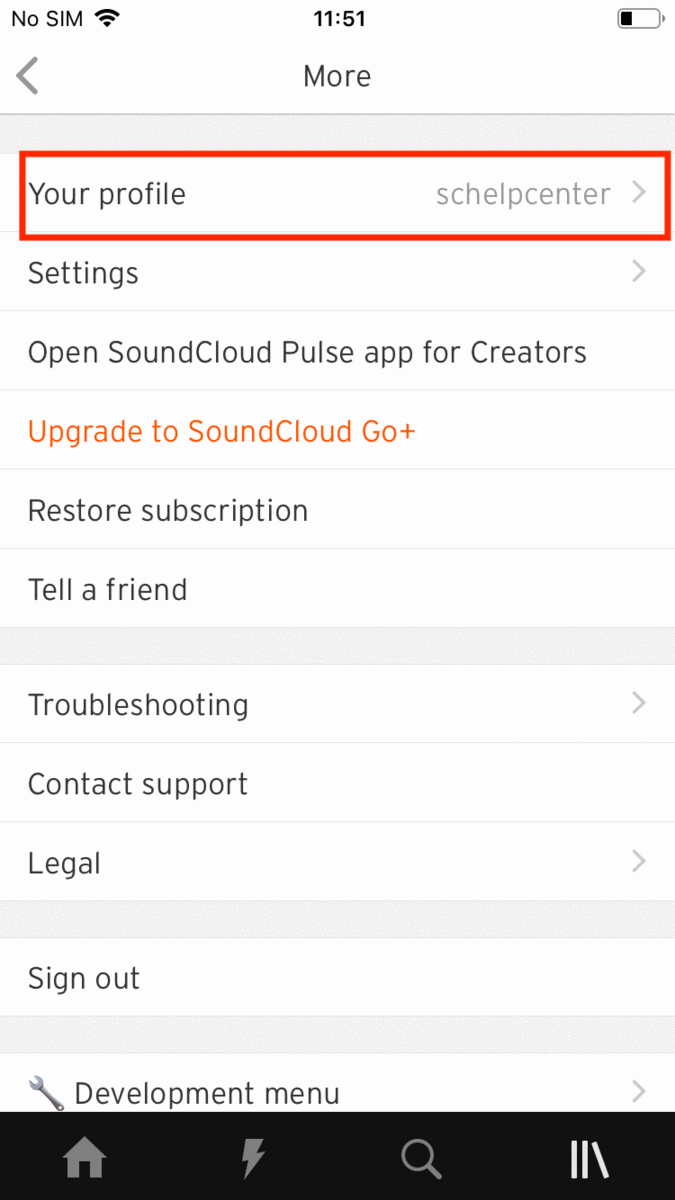 Android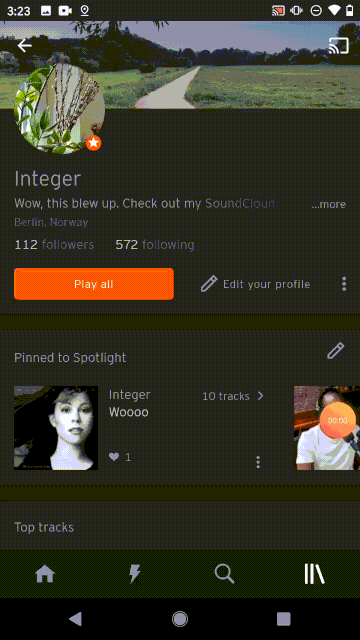 Profile Header
You can upload a Profile Header Image directly from your profile page. For best results, upload JPG or PNG images of at least 2480 x 520 pixels with a 2MB size limit. Please avoid using text within your Header Image as it will be cropped on smaller screens.

Once you have selected an image to upload you have the option to drag the image up and down or to zoom in and out on the image. If you do not have the ability to zoom, then this is because your image is less than 1240 x 260 pixels.
If you want to replace or delete your current image, then you just need to click the "Update Image" button. If you delete your image, the Profile Header Image will return to a gradient based upon the colors in your profile image.
Was this article helpful?
●
●
15646 out of 40488 found this helpful