Secret links are reliable and quick to use. They can be shared outside of SoundCloud, as well as in SoundCloud messages.

You can get the secret link for your track by clicking the 'Share' button below its waveform. Secret links have tokens (some extra numbers that make your link unique, unsearchable and unguessable) at the end of your track's URL, so anyone with the secret link will be able to listen to your track.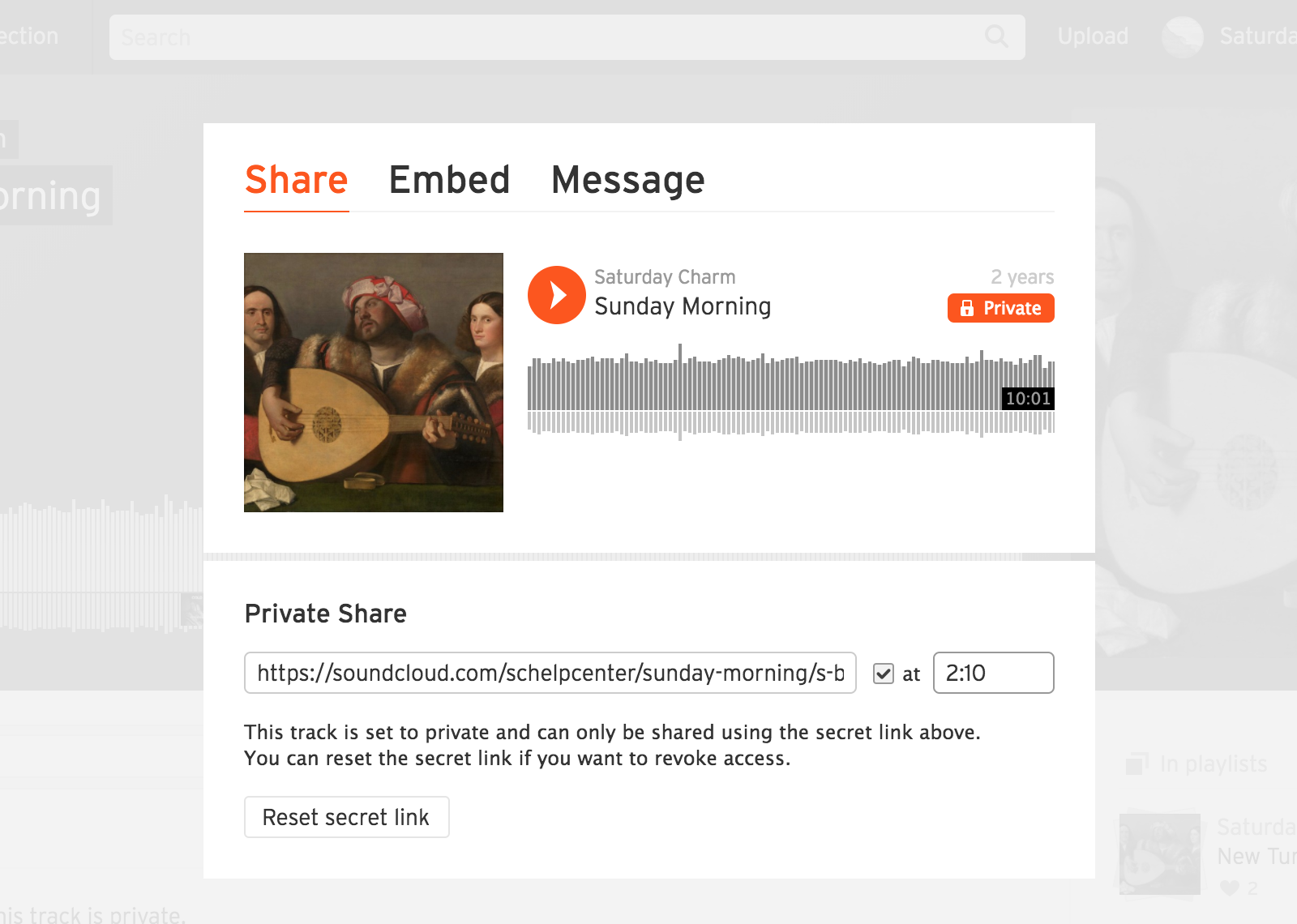 Sharing private tracks to other users via SoundCloud messages means that they can only listen to it when signed into their account. Now, you can have direct conversations about private tracks!