Changing your track title and URL
You can change your track's title and URL through the edit page. You can access the edit page at any time by clicking the pencil icon below the waveform: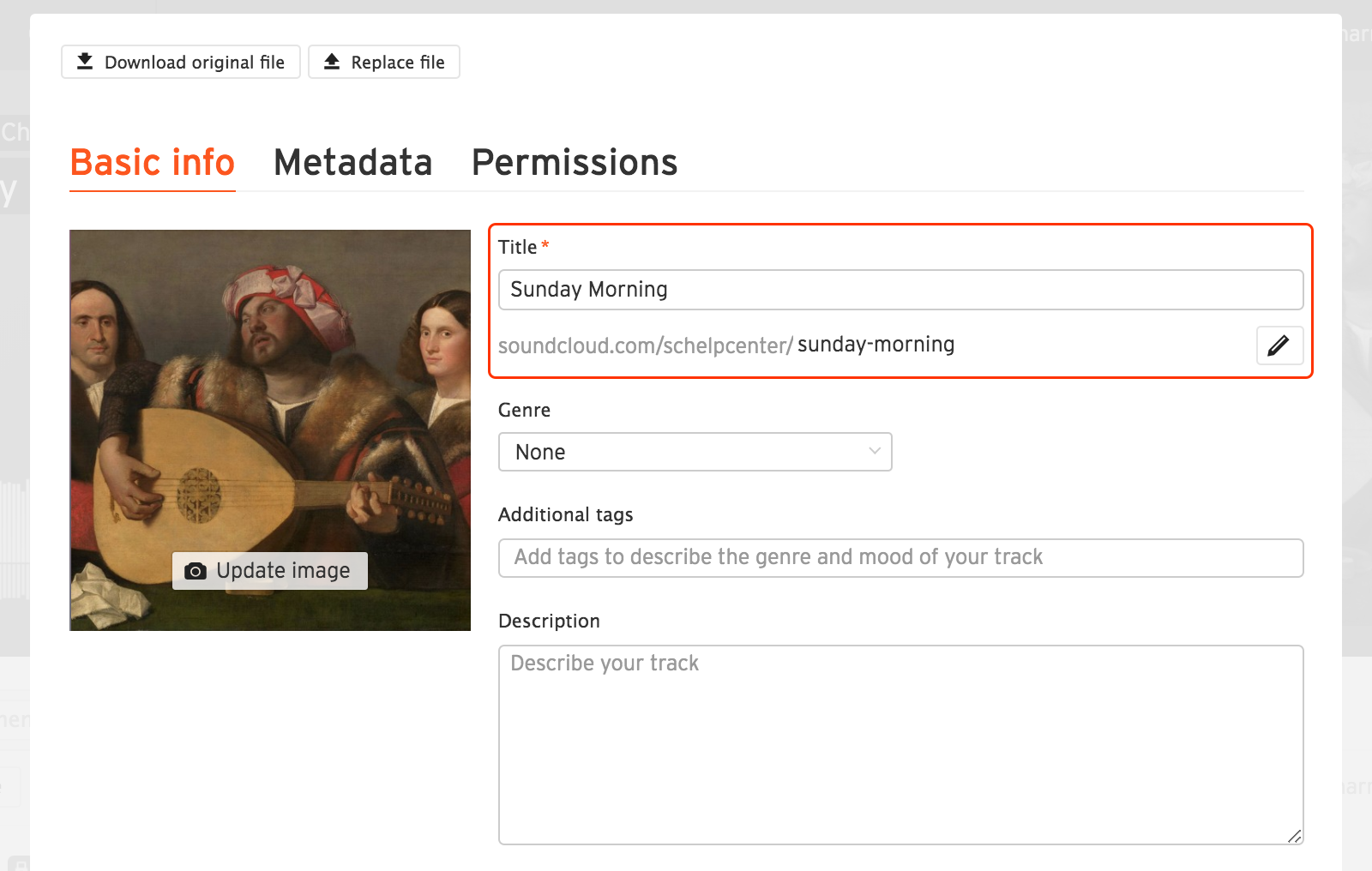 Clear track titles help your fans know exactly what they're listening to. Avoid duplicating information that's displayed elsewhere. Track titles must be between 1 and 100 characters, and support for emojis is not available at this time.

You can also edit your track title and URL on your mobile device with the SoundCloud app, just click on the track you want to edit and make the changes in the edit section.


Was this article helpful?
●
●
160 out of 608 found this helpful