Replacing a track's audio file
If you would like to update the audio file of one of your tracks, but not lose any stats or comments, or change the timestamp of the track, this is possible through the Replace file feature. This feature is currently available for creators with
Next Pro subscription
.
Go into the edit mode of the track whose audio you would like to replace (through the pencil icon below the track's waveform), and click 'Replace file':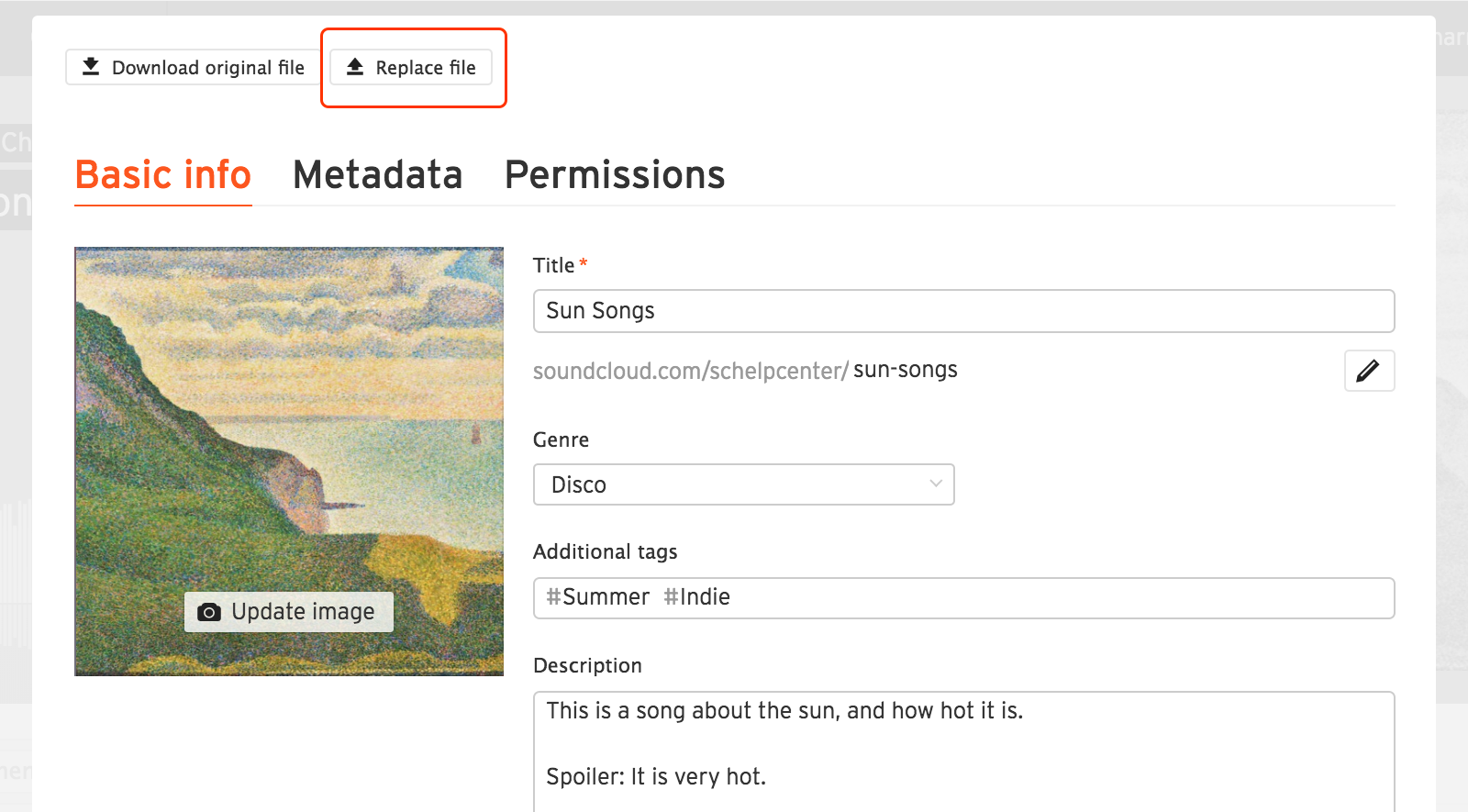 Once you select your new audio file, the transcoding and uploading process will begin. Once the file has been 100% uploaded, click save to see the changes reflected on the track.

What will happen to the comments on the track if I upload a shorter version?
If you upload a shorter file than what you have now, the comments will disappear from the shortened-track's waveform, but still appear underneath on the track's page in the comments section.
Was this article helpful?
●
●
1970 out of 3171 found this helpful