Overall plays for the time period chosen are shown on the upper left hand side of your Stats Overview page. We do not count self-plays, so if you play a track on your own account it won't increase your plays.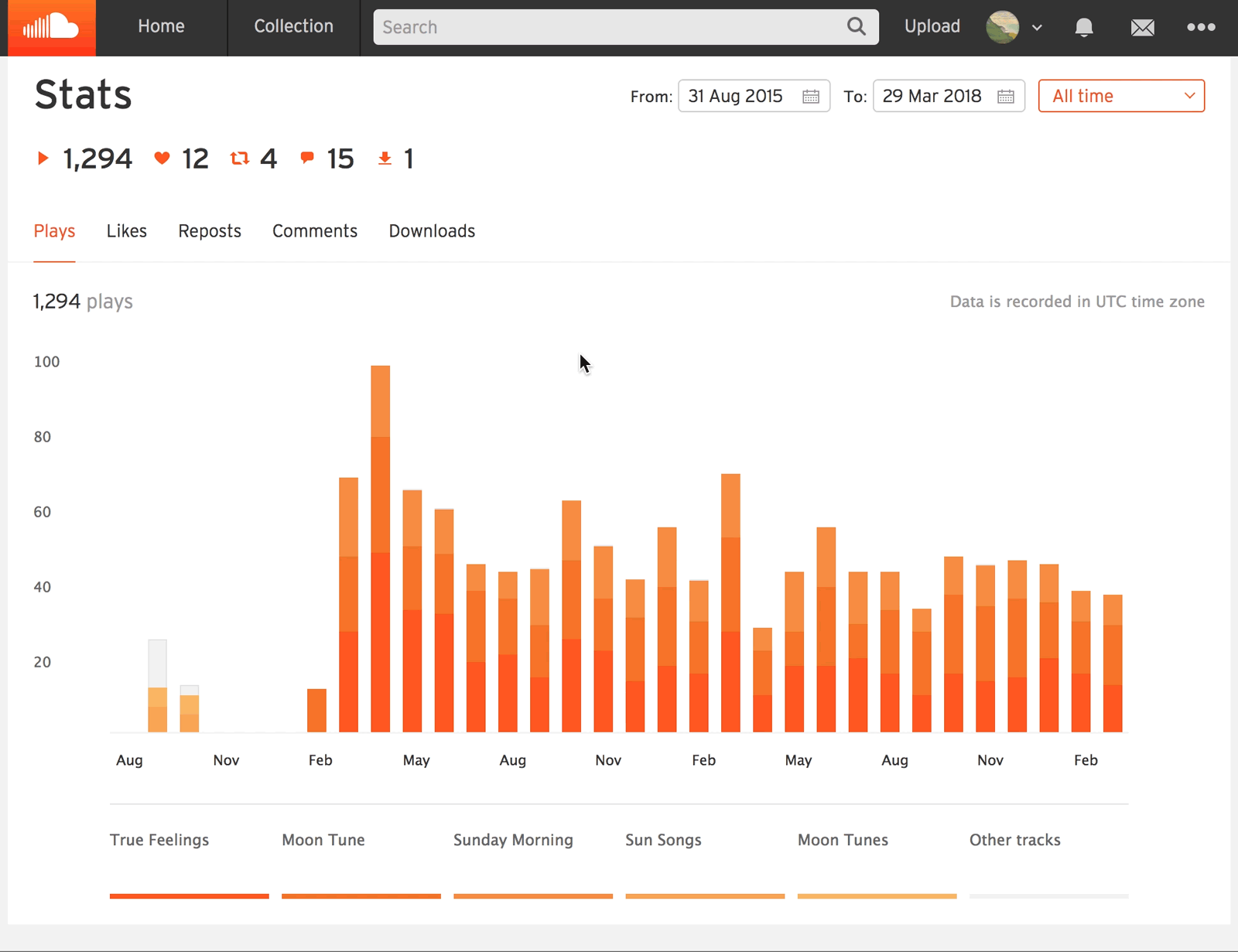 If you have received over 1,000 plays during that time period, we will round this number. However, you can still review the specific number of plays by adding together the numbers on the right hand side of the graph.

 With a Pro subscription, you can receive more in depth information about who is playing your tracks, and where.