You can view insights for your podcast through your Insights Overview page. You can access your Insights Overview page at anytime through the drop-down menu from your avatar on the top navigation header: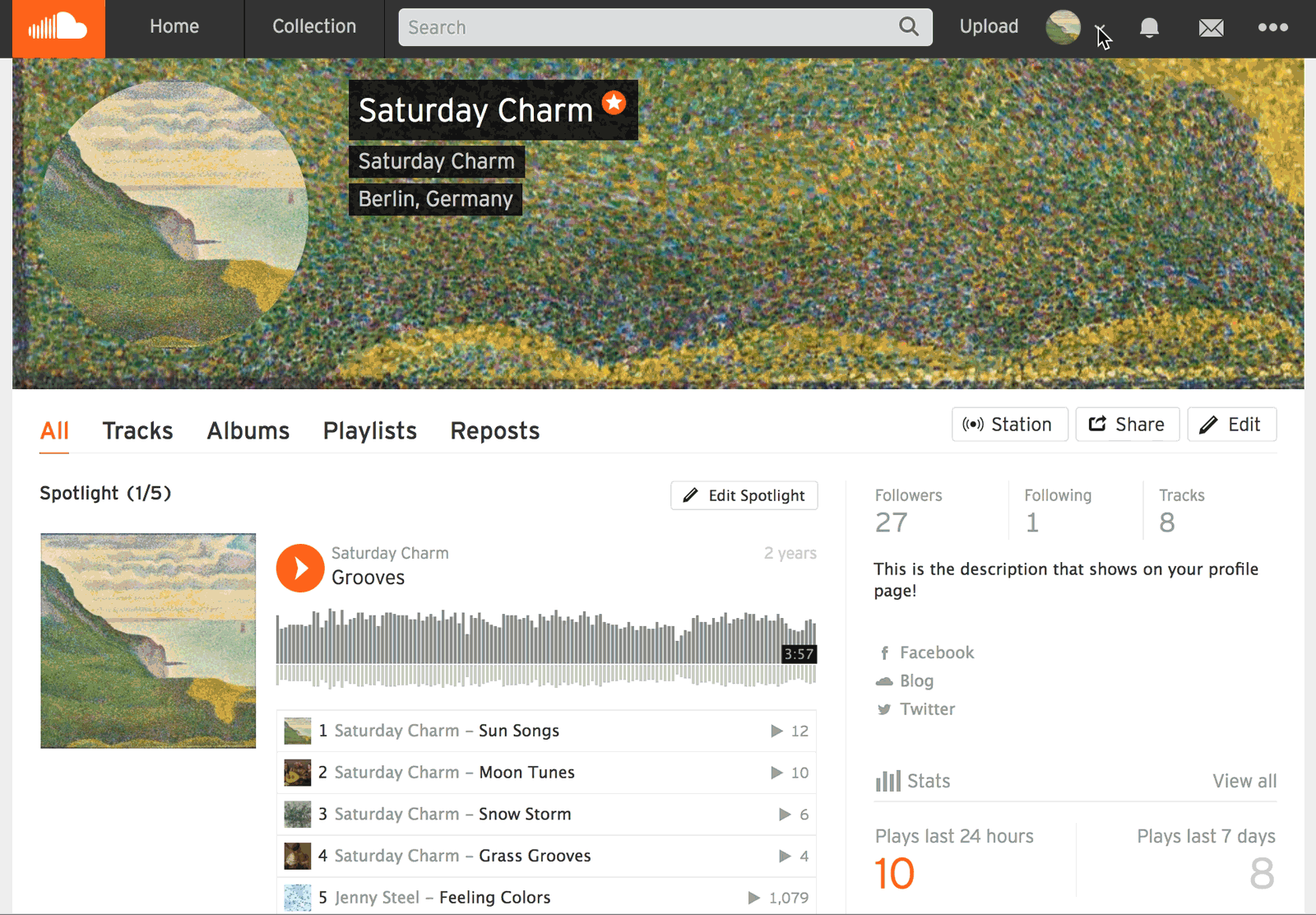 Insights Overview header:


Plays
Your play count shows you the total number of times your fans have listened to your sounds on SoundCloud.com, through our embedded player, our mobile apps for iOS and Android, and our API. Play counts also include streams and downloads via your RSS feed.

Downloads
The download count shows how many times someone clicked the download button on SoundCloud.com or the embedded player.
Public and private insights
Plays, likes, comments and repost counts are all displayed publicly on your sounds by default, but Pro users can elect to hide those numbers if they'd prefer to keep that information private with our Quiet Mode feature.

Downloads counts (if you are a Pro Unlimited user) are private metrics that are only visible when you're signed into your account.