Analytics Settings
Go to your Analytics Settings page, and you'll be able to manage your preferences to help improve SoundCloud.
Web version:

Mobile version: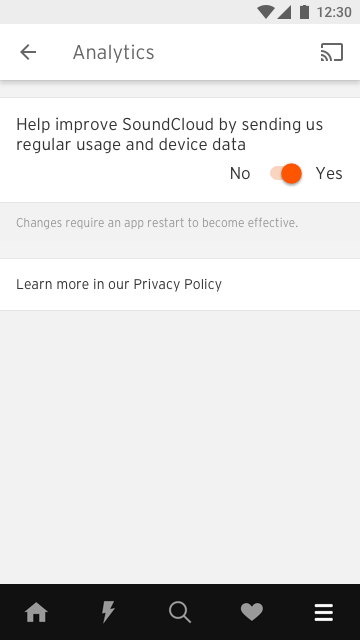 More information about the General Data Protection Regulation (GDPR) can be found here.
For further information about how to manage your SoundCloud account go here
Was this article helpful?
●
●
86 out of 231 found this helpful