Advertising Settings
Go to your Advertising Settings page, and you'll be able to manage your advertising preferences. You will still receive the same number of ads, however they may be less relevant.
Web version:

Mobile version: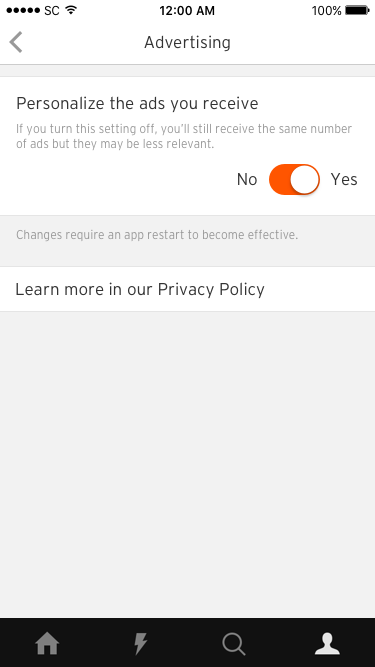 More information about the General Data Protection Regulation (GDPR) can be found here.
For further information about how to manage your SoundCloud account go here
Was this article helpful?
●
●
160 out of 412 found this helpful