Communications Settings
Go to your Communications Settings page, and you'll be able to choose your preference around personalized news, tips, and offers for SoundCloud. You can do this on web and mobile.
Web version:

Mobile version: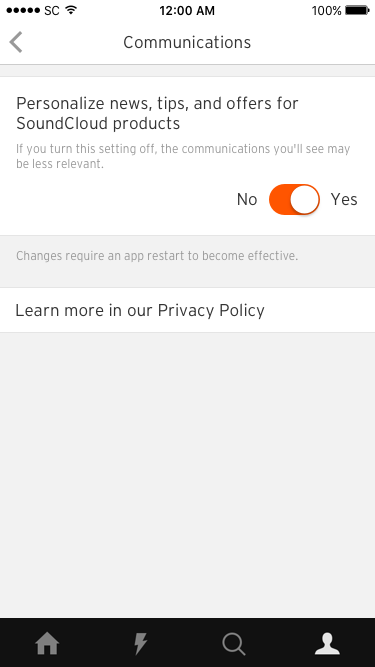 More information about the General Data Protection Regulation (GDPR) can be found here.
For further information about how to manage your SoundCloud account go here.
Was this article helpful?
●
●
130 out of 300 found this helpful