Comments on mobile - Android and iOS
Commenting on mobile makes it easier than ever for the SoundCloud community to connect anytime, anywhere directly via exact moments within tracks to share and receive feedback and praise, engage in conversation, and collaborate.
Commenting is one of SoundCloud's most popular social features, and SoundCloud is the only music streaming experience that enables these direct creator-to-creator and creator-to-fan connections.
Comments for everyone
Commenting on mobile is available to all users (free and paid) via the latest version of the SoundCloud mobile app, available on iOS and Android.
How do I leave a comment on mobile?
To leave a comment while listening to a track on the SoundCloud mobile app:
Click the mini-player to toggle to the full screen player

Click the comment icon at the bottom of the full screen player at the exact moment in the track you'd like to leave a comment

Click the "add comment" box, write your comment and click the orange arrow icon to send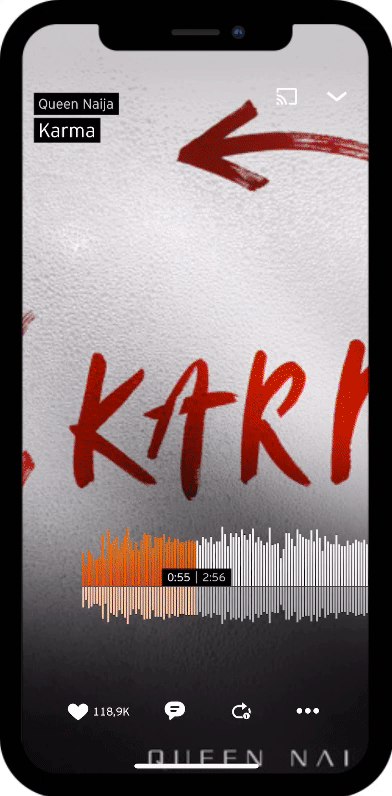 Please note: comments are displayed chronologically from top to bottom. When entering the comments section on mobile, you will automatically be taken to the most recent comments, all the way to the bottom of the section.
Is the commenting functionality different between Web and mobile?
On Web, comments will be visible on the waveform. On mobile, comments will be timestamped but are not visible on the waveform.
Can I report a comment for spam?
SoundCloud's Trust and Safety team works hard to monitor for and combat spam-related activity on the platform.
For commenting specifically, SoundCloud offers the ability for anyone to report a comment as spam (available at launch on iOS and on Android later in August).
To report a comment:
Long press the comment then hit "Report comment"
Once reported, our Trust & Safety team reviews and takes action against comments that violate our community guidelines.
Please note: after reporting a comment, it is possible that it will still be visible on Web. To fully remove a comment from all platforms, please use the "Delete comment" option (see below).
Can I delete a comment?

(Deleting a comment will be available at launch on iOS and later in August on Android.)
To delete a comment:
Long press the comment then hit "Delete comment"
Once deleted, the comment will no longer be visible to anyone on any platform.
I can't open a link from a comment

For security reasons, users will not be able to open links directly from a comment on their mobile device. However, you can always access a link through your comments on Web.
Can I @mention someone in a comment?
Yes, you can either:
Tap a comment to reply to the user who has posted the comment, or


Use '@' followed by a user's account permalink (not their display name) followed by your comment so they get notified (on Web only) about receiving a new comment from you.

For example: If you wish to notify user https://soundcloud.com/schelpcenter with a comment on one of their tracks, you would have to comment '@schelpcenter Nice track!!' and not '@saturdaycharm Nice track!!'

Finally, the place of your @mention in the comment does not matter and @mentioning another account but without commenting anything else will still notify the mentioned account.

Was this article helpful?
●
●
33 out of 160 found this helpful