Profile verification
Verified Badge Icon is to help well-known creators stand out and maintain their authenticity, and to help identify emerging artists who are notable and highly searched for. SoundCloud holds the right to verify accounts at our discretion.
How do I apply for profile verification?
To get your profile verified, your account must fulfill the following requirements:
It represents a well-known and/or highly searched for artist, collective, DJ, label, curator or podcaster

It must be the unique presence of an artist, collective, DJ, label, curator or podcaster. We do not verify fan accounts or impersonators

It doesn't contain any misleading information and adheres to our

terms of use

It must have a bio, profile photo and at least one track uploaded
If you're ready to apply, log on to your SoundCloud account using your computer, head to your settings and click on the "Request verification" button.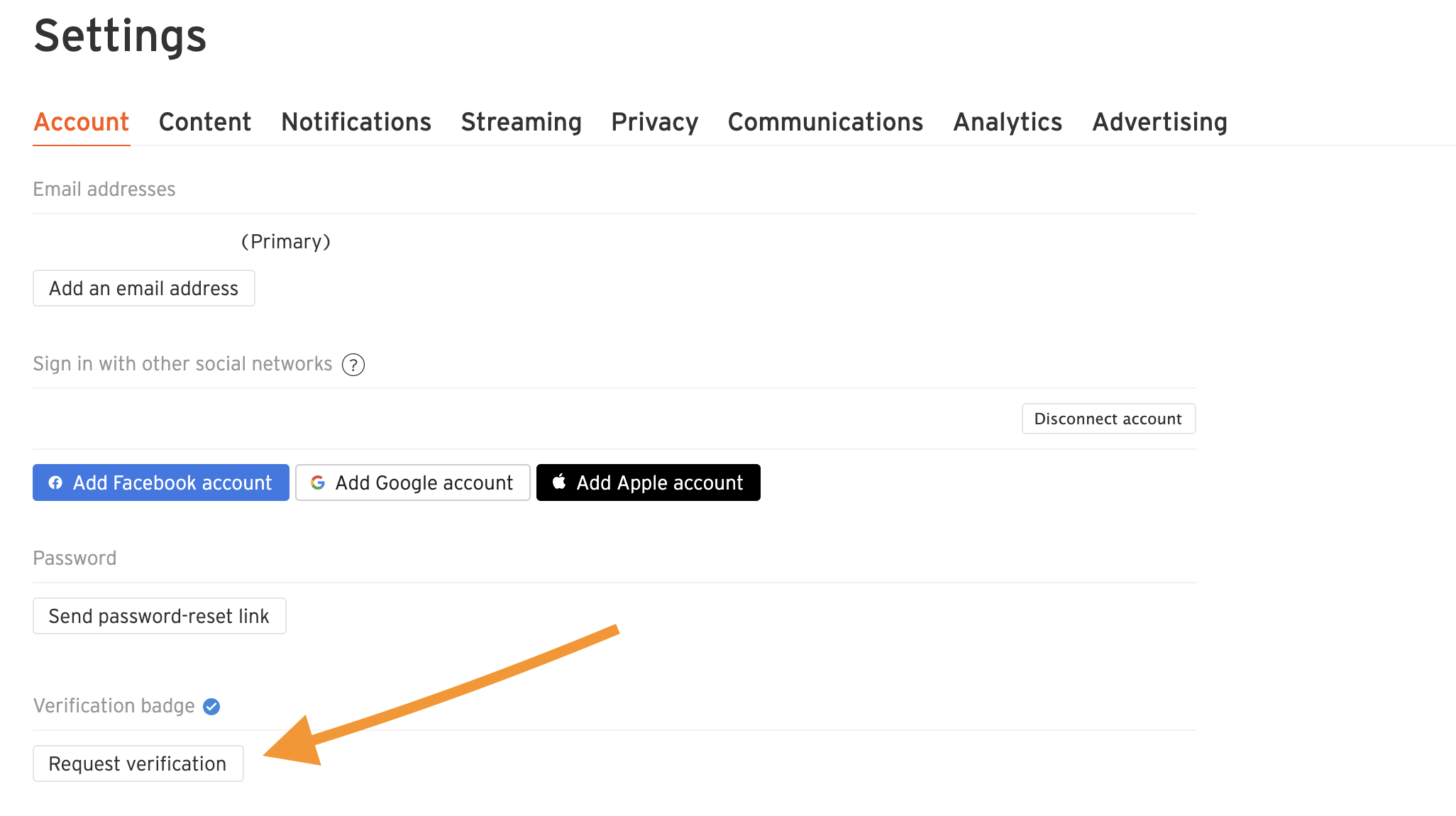 It could take up to 30 days for our team to review your request. If you are a Next Pro subscriber your application review will be prioritized. Monetizing your content through Next Plus or our Premier program can also make the verification process easier. For more information about monetizing your content click here.
SoundCloud reserves the right to remove verification due to any breach of terms and conditions.
What is the purpose of verification?
A verified profile is a confirmation that the account is held by the creator it presents and therefore authentic. It is not an endorsement or sponsorship of the content on the verified account.
Can I change my display name?
If you change your display name your verified status will be at risk and you may need to reapply.
My application was rejected, can I reapply?
If you believe you should be eligible for verification or you will be in the near future, you can reapply for verification in 30 days. In the meantime, we encourage you to continue building your following and growing your play count on SoundCloud prior to reapplying.
How do I make my profile stand out if I'm not verified or if my application was rejected?
Check out our Creator Guide to get advice from our team and your artist peers on how to grow your audience.
How do I remove my verification badge?
Contact our support team and we'll take care of your request.
Was this article helpful?
●
●
2215 out of 3064 found this helpful