Android Wear OS
The SoundCloud Wear OS app allows you to listen to music on the go, without the need to drag your phone with you!
With Wear OS you can play:
Your liked tracks

Your playlists

Tracks from your listening history

And selected curated playlists especially designed for your workouts
If you have a Go+ or a DJ subscription:
You can download albums and playlists directly to your watch for offline listening.
Installation:
You can install the app via the Google Play Store.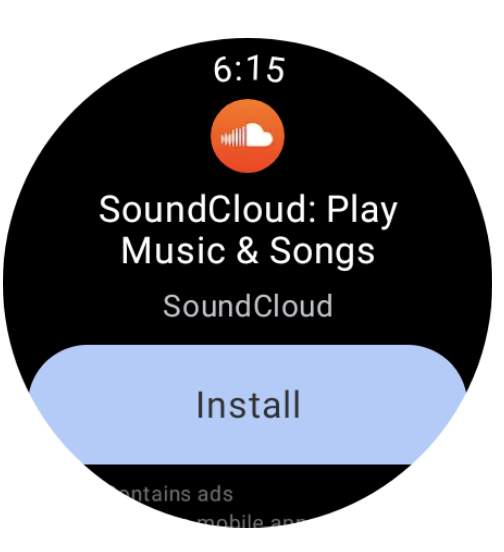 You can do this from the watch or simply from any Browser, then send it do your Watch:

First Start
In order to use the app, you need to login with your SoundCloud Account.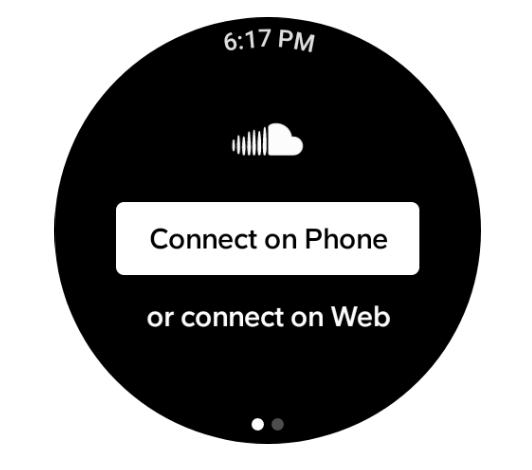 Either tap on "Connect on phone" and follow the instructions on your paired phone: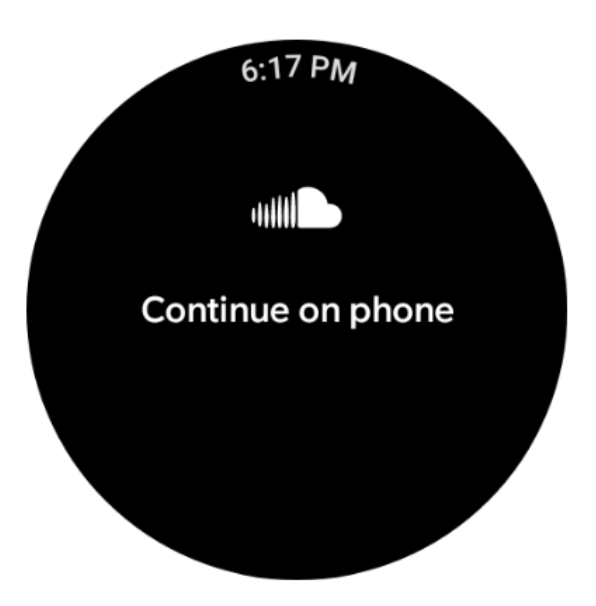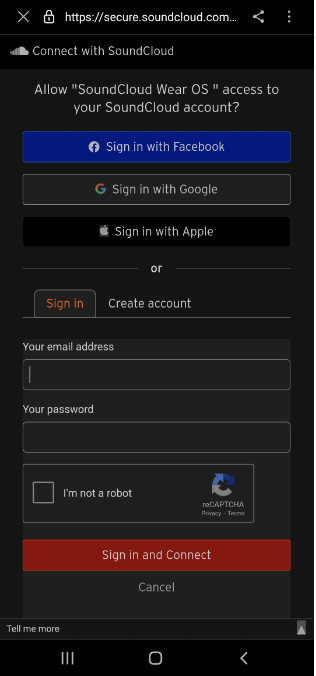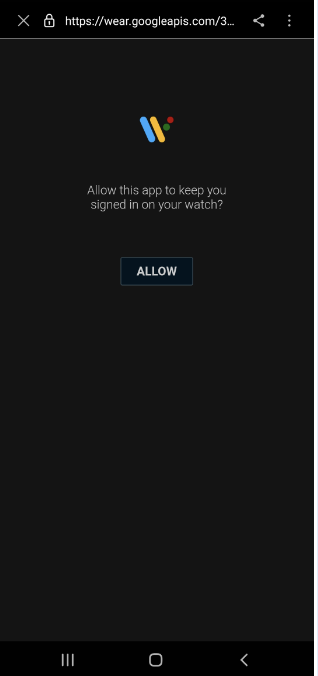 Or click on "Connect on web" and use any web browser on any computer/mobile phone. Then just go to soundcloud.com/activate and enter the code in order to pair your Wear OS with your account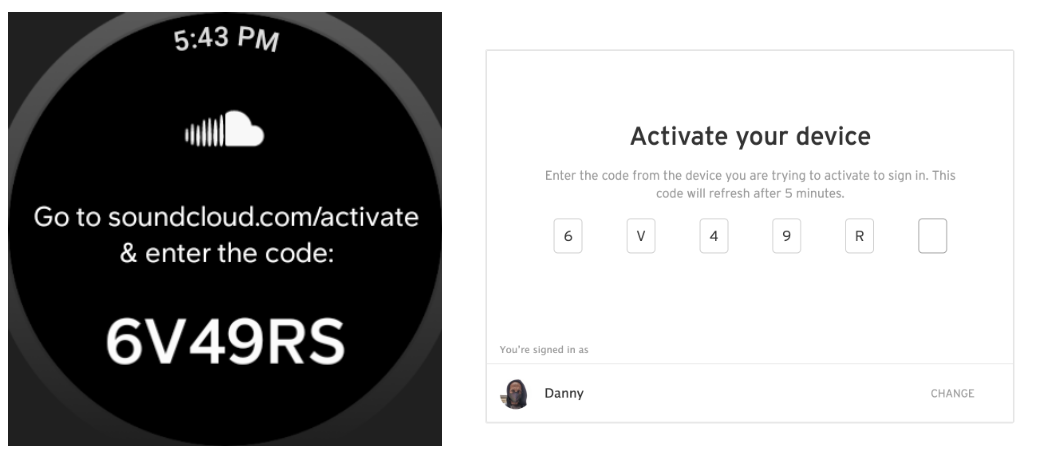 Once the login on the web browser is finished, go back to the watch. You should be logged in and ready to start.
Using the app
To browse content, just swipe to the right to the home screen. Here you will find:
Your liked Tracks

Your liked Playlists/Albums

Your listening history (from all devices)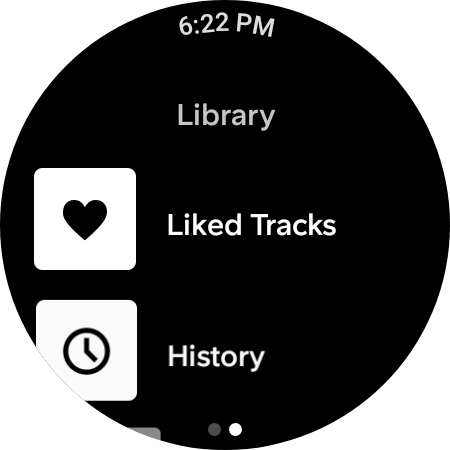 Scroll further down for curated playlists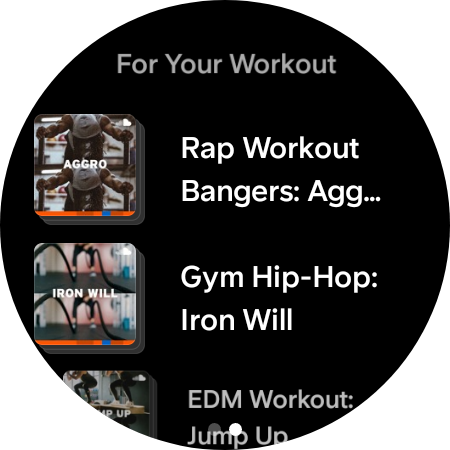 Click on any section to see the tracks list and start playback (or shuffle) from there:






Longer tracks will have the possibility to seek forward by 15 seconds: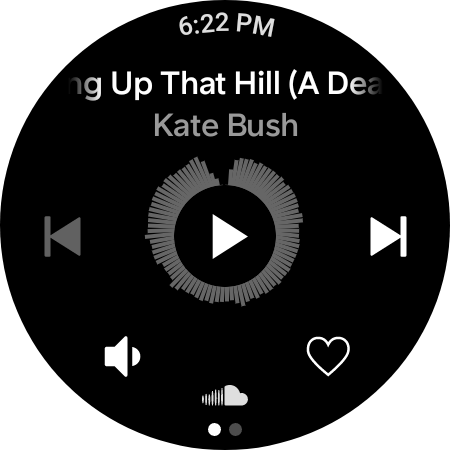 FAQ:
How can I download tracks to the watch?
You need to have an active Go+ or DJ subscription

Go to any playlist/album and click 'Download to Watch'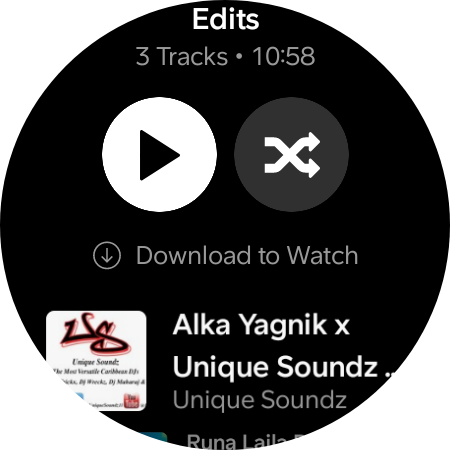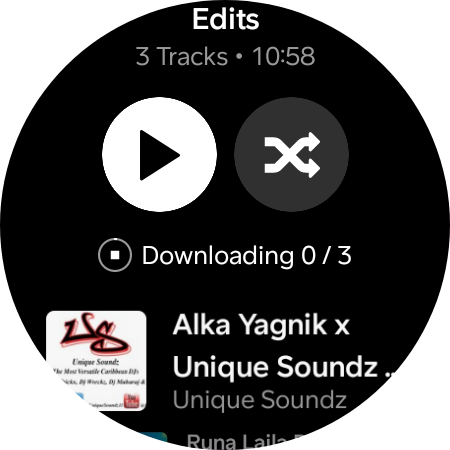 You will find the download now on top of your home screen:

Can I download my liked tracks?
Currently, it's not possible to download liked tracks. For now, you will need to add them to a playlist.
Where do I see how much storage I have left?
Go to Home Screen (where your Library is) and scroll all the way down to 'Settings', then tap 'Downloads'.
How do I log out?
Go to Home Screen and swipe all the way down to the bottom, then tap 'Settings' and 'Sign out'.
What Devices are supported?
The app is designed for Wear OS 3 and higher

It works on most devices running Wear OS 2
How do I access my SoundCloud Weekly / Daily Drops playlists?
Unfortunately the playlists that are made for you, such as your 'SoundCloud Weekly' and 'Daily Drops', are not (yet) supported.
How do I search for a track?
Currently you cannot search for a track on the watch. For now, you need to search for tracks on your phone / web and add them to your library by adding them to a playlist.
Was this article helpful?
●
●
29 out of 36 found this helpful