The Visual embedded player
Our Visual player emphasizes the artwork for your track or playlist, and has many ways you can customize the listening experience for your fans. To embed your track or playlist, go to the 'Share' button below its waveform.

When the overlay appears, go to the Embed tab and you will land on the Visual player automatically: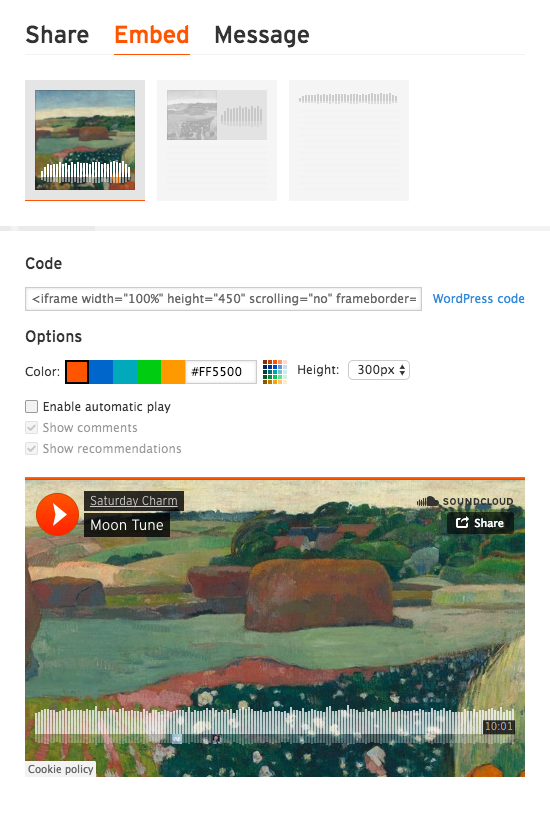 From here you can check out a preview of what your Visual player will look like, and copy the embed code to paste into your blog or website.

Customize your player
You can format your player to fit your blog's iframe through the size range. You can choose between 300px, 450px and 600px. Once you pick the size you'd like, you can copy the embed code and paste it into your website or blog.

You also have the option to turn on autoplay by clicking the box next to 'Enable automatic play'. By doing this, your embedded player will play as soon as your website or blog's page is loaded.
Please note: Embedded players do not autoplay in mobile browsers.

Features for Next Pro members
For Next Pro members, your Spotlighted tracks will automatically be shown as related sounds after your track has finished, or if it has been paused. If you do not have any tracks Spotlighted on your profile, the player will recommend other tracks uploaded to your account for your fans to listen to next.
Hiding Recommendations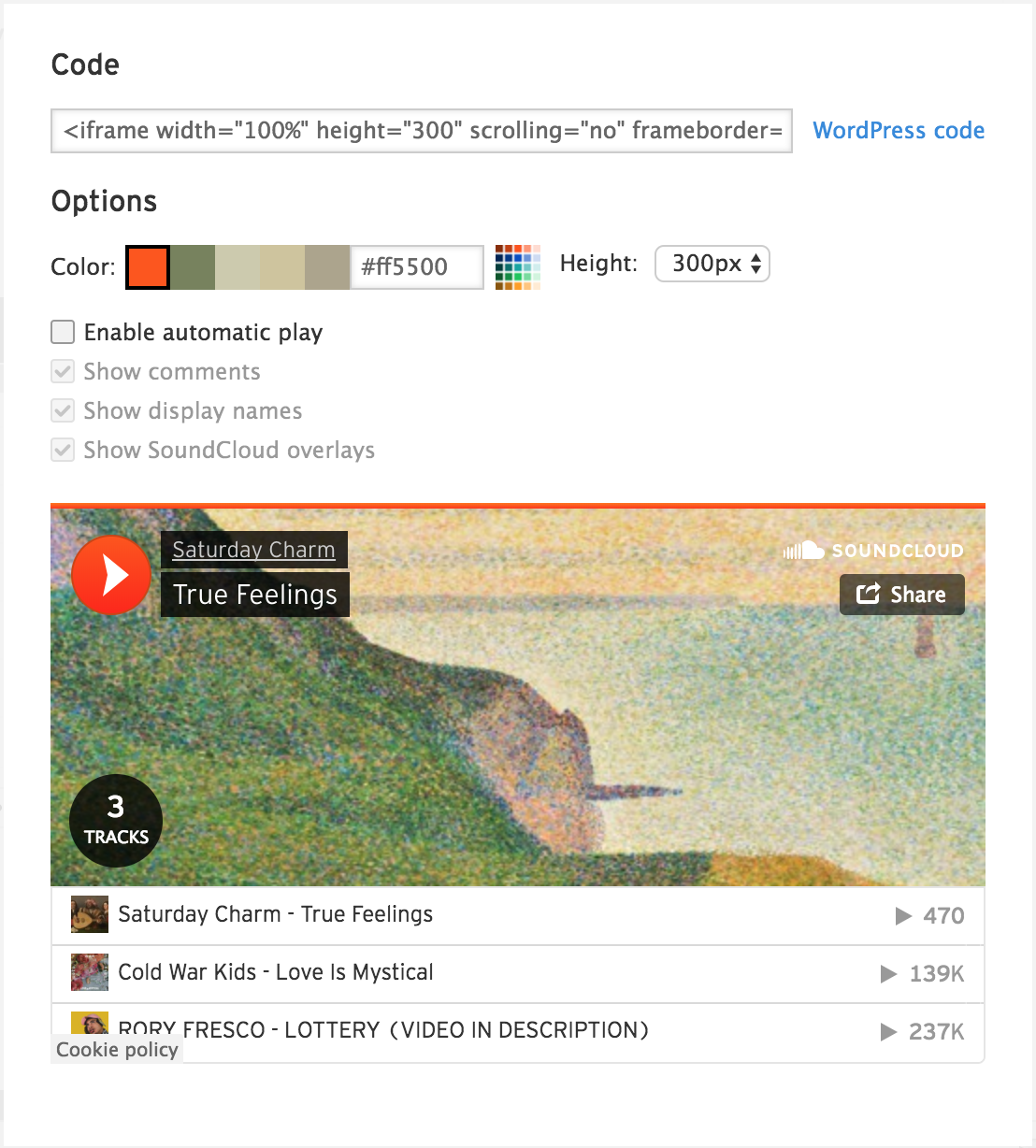 For Next Pro members, you also have the option of hiding any recommended tracks from appearing when your track or playlist has finished playing. You can do this by unticking the box next to 'Show recommendations'.
Please note: an embedded track or playlist with hidden recommendations will still display a message, after the first pause only, that suggests discovering similar tracks on SoundCloud.
Hiding overlays
Next Pro members can also choose to hide overlay messages that may appear on embedded tracks or playlists on mobile or Web. To do that, simply untick the box 'Show SoundCloud overlays' when embedding a track or playlist.

Still need help? File a ticket.
Was this article helpful?
●
●
172 out of 427 found this helpful