Changing the date on your track
On SoundCloud you are not able to change the upload date that appears on your track or in your tracks page. These will always be watermarked based on the date you made a track public from private the first time.

However, you can add a custom release date in the track metadata which will show under the track by following these instructions.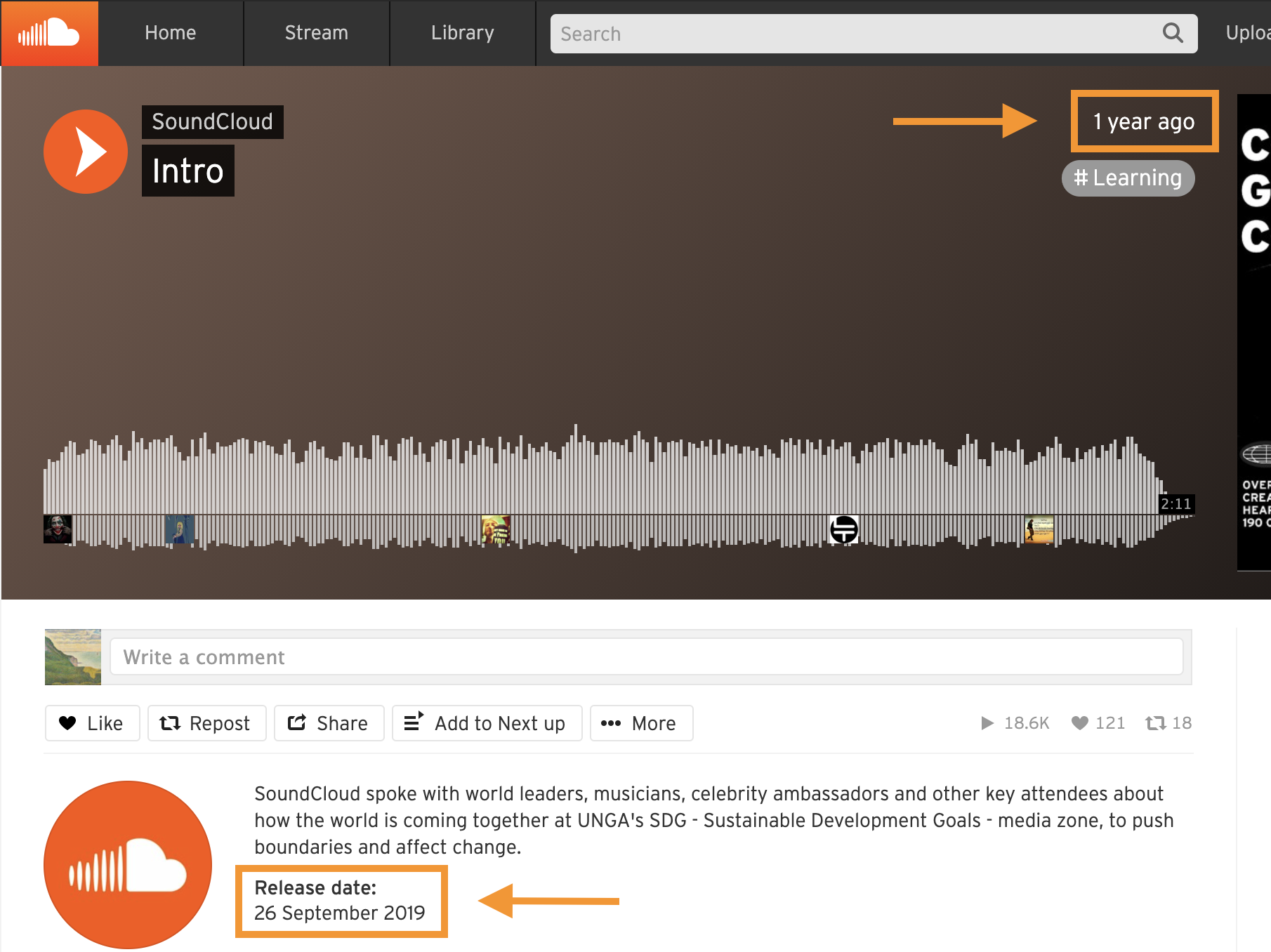 Was this article helpful?
●
●
63 out of 113 found this helpful