Scheduling a release date
This feature is available to SoundCloud Next Pro creators, you can take advantage of scheduled releases to have your content hit when you want it to, whether you're:
Timing the release of your track to match its live debut
Finished with a track but deciding you want to post it later
Making your mix available as soon as you finish your set
Delivering your weekly podcast on time, every time to listeners
Keeping tracks timed perfectly for release across time zones and tour dates
Upgrade to Next Pro and start scheduling your releases today, so you can attend your party, play your show, or tour the globe while you post tracks to your fans.
Only private tracks can be scheduled so make sure that you upload your track as private. Once the track is released, your followers will see it in their Feed.
You can schedule a release date through the Basic Info tab of your track's edit page. You can access your edit page at any time by going to the pencil icon below its waveform.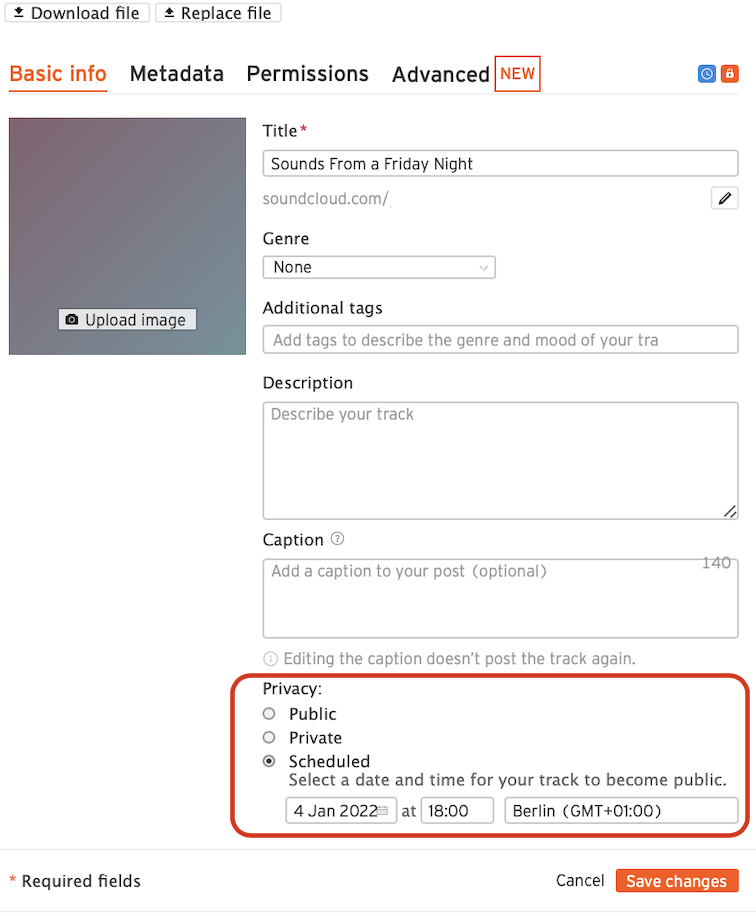 Please note that currently it's not possible to schedule an album or a playlist, only individual tracks can be scheduled.
Was this article helpful?
●
●
74 out of 195 found this helpful