Managing and customizing your tracks
You can either change or edit your tracks individually through the pencil icon below the track's waveform, or in bulk through your Tracks page: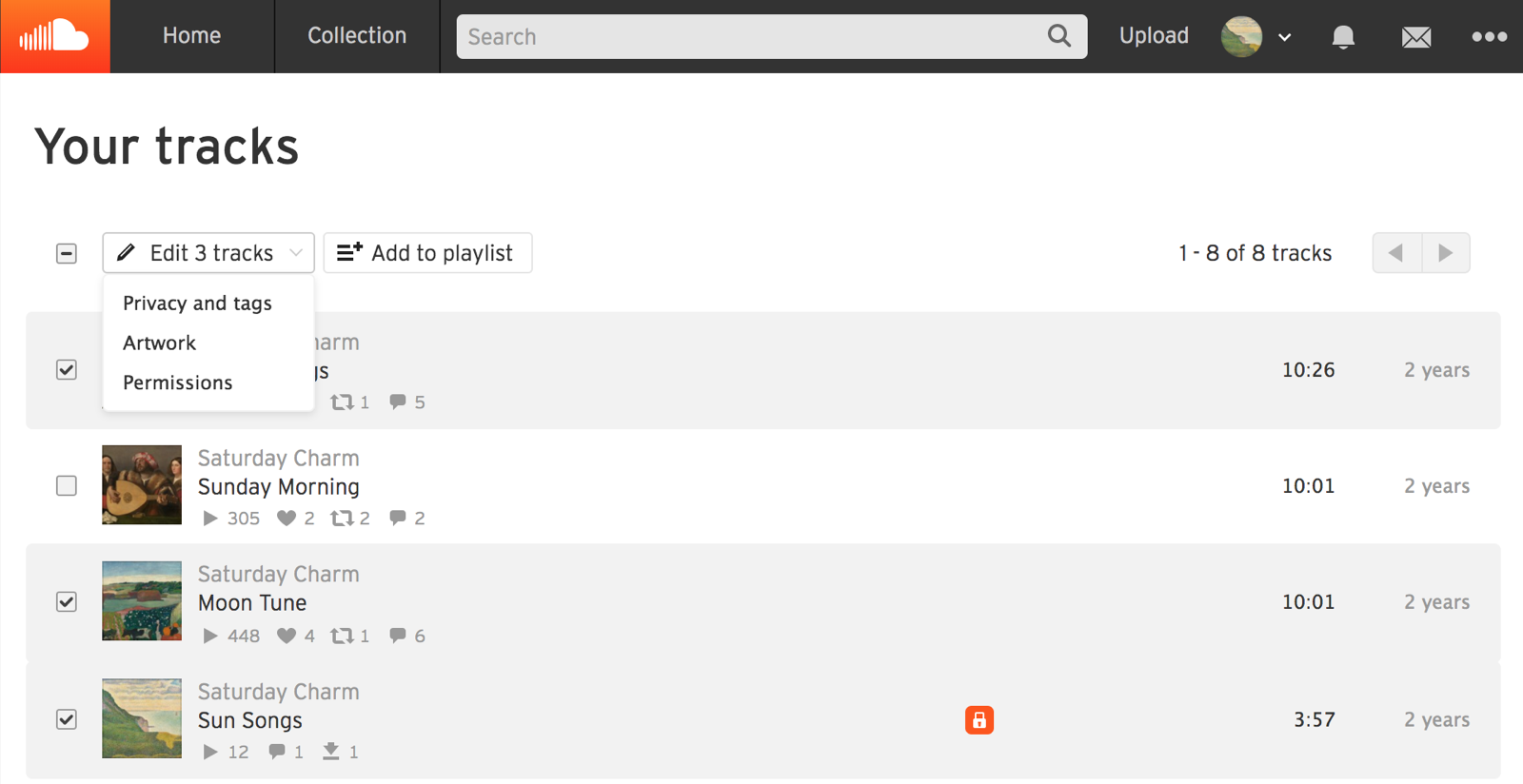 Bulk editing, or being able to edit multiple tracks at once, is only available for certain types of editing. If it is not mentioned in the feature descriptions below, it is not possible to bulk edit this feature for more tracks at one time.

If you're on a mobile device, you can also edit your tracks on the SoundCloud app.

What would you like to change or add to your track(s)?
Basic info:
Metadata:
Permissions:
Still need help? File a ticket.
Was this article helpful?
●
●
93 out of 328 found this helpful